The Piton des Neiges is the highest point on Reunion Island, at 3,070.50 m [10,074 ft] of altitude. It is considered the highest point of the Indian Ocean, a true discovery for all mountain lovers.
OUR RATES INCLUDE
– Lodging at half pension during your entire stay (bed, guest tables and hotels selected by our team).
– All transfers (air-conditioned bus and minibus).
– Holding of your bags for the entire duration of your trek.
– Accompaniment by one or two state-certified professionals (depending on the number of participants).
– Professional Civil Responsibility Insurance.
OUR RATES DO NOT INCLUDE
– Flight from continental France to Reunion Island (both ways) and the repatriation insurance (available upon request at AliZoa Voyages Agency, our partner).
– Drinks outside of meals, and tips.
– Half board on the last day.
Level 1/2
For athletic persons who enjoy discovery.
RATES
810€ ($1,085) per person
Based on 4 people
Rates valid until October 31, 2014
BEST PERIOD
– April > May
– October > December
Duration
6 days / 5 nights
YOUR TREKKING DAY BY DAY
Day 1
Welcome by the EVASION KREOL team.
Depending on the arrival time, a hot meal or snack is provided.
– Transfer to the village of Grand Ilet
– Half-board sleepinfg cottage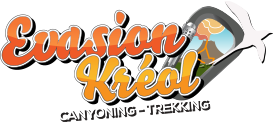 Day 2
Hellbourg > Grand Islet
Picnic on the ground and half-board sleeping cottage.
Duration: 4-6 hours
Rise+: 400 meters (1,312 ft)
Drop – 200 meters (660 ft)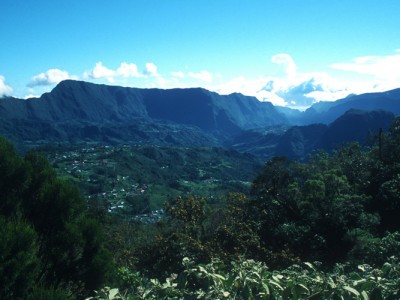 Day 3
Crossing SALAZIE Circque
Cirque MAFATE by the pass of the BEEF (1900M)
– Picnic on the ground and
– half-board sleeping cottage
Duration: 5.3 hours
Rise+: 200M
Drop-: 550M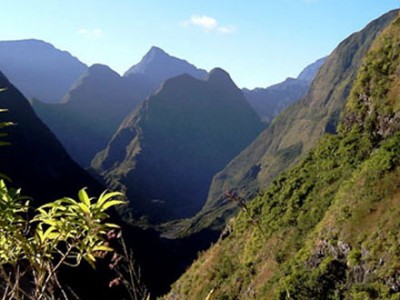 L'entrée OUEST du Cirque de MAFATE
Day 4
Crossing MAFATE Cirque > Cirque of CILAOS
– Picnic on the ground and half-board sleeping cottage
– Replacement clothes transfer
– Duration: 5.3 hours
-Rise +: 450M
-Drop – : 750M
Col du TAIBIT Vue de la descente du col des Boeufs
Day 5
CILAOS > Ascent to the PITON DES NEIGES shelter
– Picnic on the ground and half-board sleeping cottage
– Duration: 4.3 hours
– Rise + : 1100M
– Drop -: 50M
Day 6
Ascent of The PITON DES NEIGES (3070m) and descent to Hellbourg

– Transfer to the coast
– Duration: 9.5 hours
– Rise +: 600M
– Drop -: 2100M
Mer de nuage autour du toit de l'Océan Indien